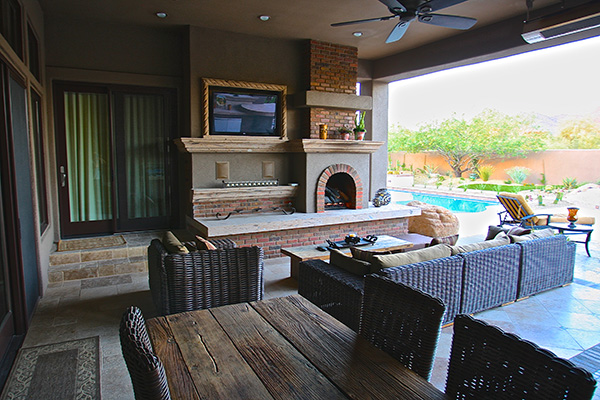 Axiom Landscape & Design is a luxury residential landscape construction design and build firm specializing in the comprehensive planning and execution of high end residential projects. With more than 70 years of combined experience, you can rest assured that your project is in the best hands. Whether you're building new, or revitalizing the home you already own, our Phoenix based landscape design firm can provide you with the blueprints for an outdoor environment specifically tailored to your needs and desires.
Axiom Landscape & Design takes pride in accommodating any situation and budget to create a beautiful outdoor atmosphere you and your family can enjoy for years to come. Our expertise isn't just limited to residential landscape construction, we also specialize in interior transformation and can add uniqueness to any surface in your home. We take your goals, wishes and needs to heart when helping to extend your home and outdoor living space.
We realize that strong relationships are the foundation for our workmanship and we never want to lose sight of how important that is. We take this very seriously; our business is about developing relationships by working hard and performing exceptional customer service. It is our goal to maintain our commitment to excellence, honesty and service. These principles will always be a significant part of how we operate our company and critical to how we manage each and every project as a landscape design firm.